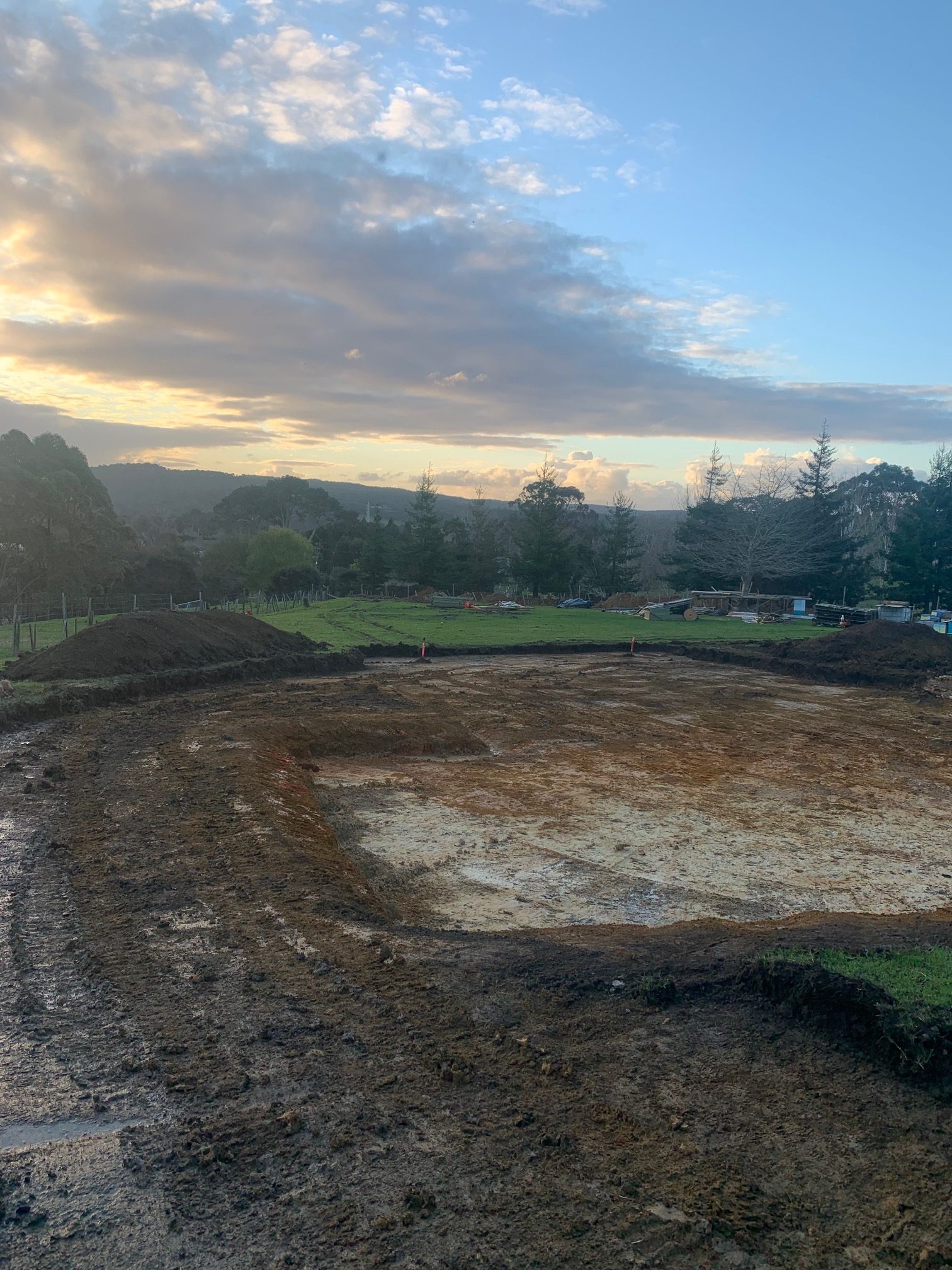 Driveways Construction in Auckland
Do you want a new driveway installed in your home? Whether you have an urban property with a smaller driveway, or a commercial or rural property that needs a much longer driveway, we can help at Auckland Siteworks. Building concrete and asphalt driveways in Warkworth and Auckland is our specialty. We can also help if you want a gravel driveway to reduce your costs or for any other reason.
We are based in Warkworth, but we operate throughout Auckland constructing both asphalt and concrete driveways. We can help with the design of your new driveway, and we'll talk you through the options you have available to ensure you get the best design for your space with the features that you need.
We handle all sizes of projects, we'll ensure your driveway has a perfect finish, and we'll make sure all drainage issues are considered and resolved to prevent water from pooling on your newly built driveway. Instead, the water will properly run off where it will cause the least amount of impact.
At Auckland Siteworks, you will get a competitive price for your new driveway, whether you want a concrete or asphalt finish, and wherever you are in Warkworth or Auckland. Get in touch today to get a quote.
Relaying Your Asphalt or Concrete Driveway in Warkworth and Auckland
Do you have an asphalt or concrete driveway at your Warkworth or Auckland location that has subsided or is full of cracks or holes? Are there drainage or deterioration issues with your current driveway? We can resolve these problems and more with our relaying service. Get in touch today to find out how we can fix your problematic driveway.
Car Parks Construction in Auckland
We make building a car park an easy process as we will look after all aspects of the job. We have the expertise and experience required to complete a high-quality car park for an affordable price, with quality workmanship guaranteed.
Our skills include site clearance and preparation of the area where the car park will be built. We'll also coordinate the concrete laying process with a reliable concrete company in Warkworth or Auckland, and we'll look after finishing the car park, including installing curbs, islands, signage, painted lines, and more. Get a quote today.
Paths and Paving Construction in Auckland
If you need a new path or paving installed on your property in Warkworth or Auckland, we are the team you can trust. We handle all sizes of jobs, from major roads to small paths on residential properties. Give us a call today to get a free, no-obligation quote.
Roads Construction
Are you looking for a reliable roading contractor? At Auckland Siteworks, we've got the equipment and skilled operators to complete your project on time, within budget, safely, and to a standard that will meet your expectations. We offer competitive prices, too, so get in touch.
Construction and Civil Construction Expertise
At Auckland Siteworks, we can bring to your project considerable construction and civil construction expertise. Whether it is constructing pedestrian areas, walking tracks, large car parks, 3km roads, or a small driveway, we've got the know-how, can-do attitude, equipment, and experience to get the job done. Find out more by contacting us today.