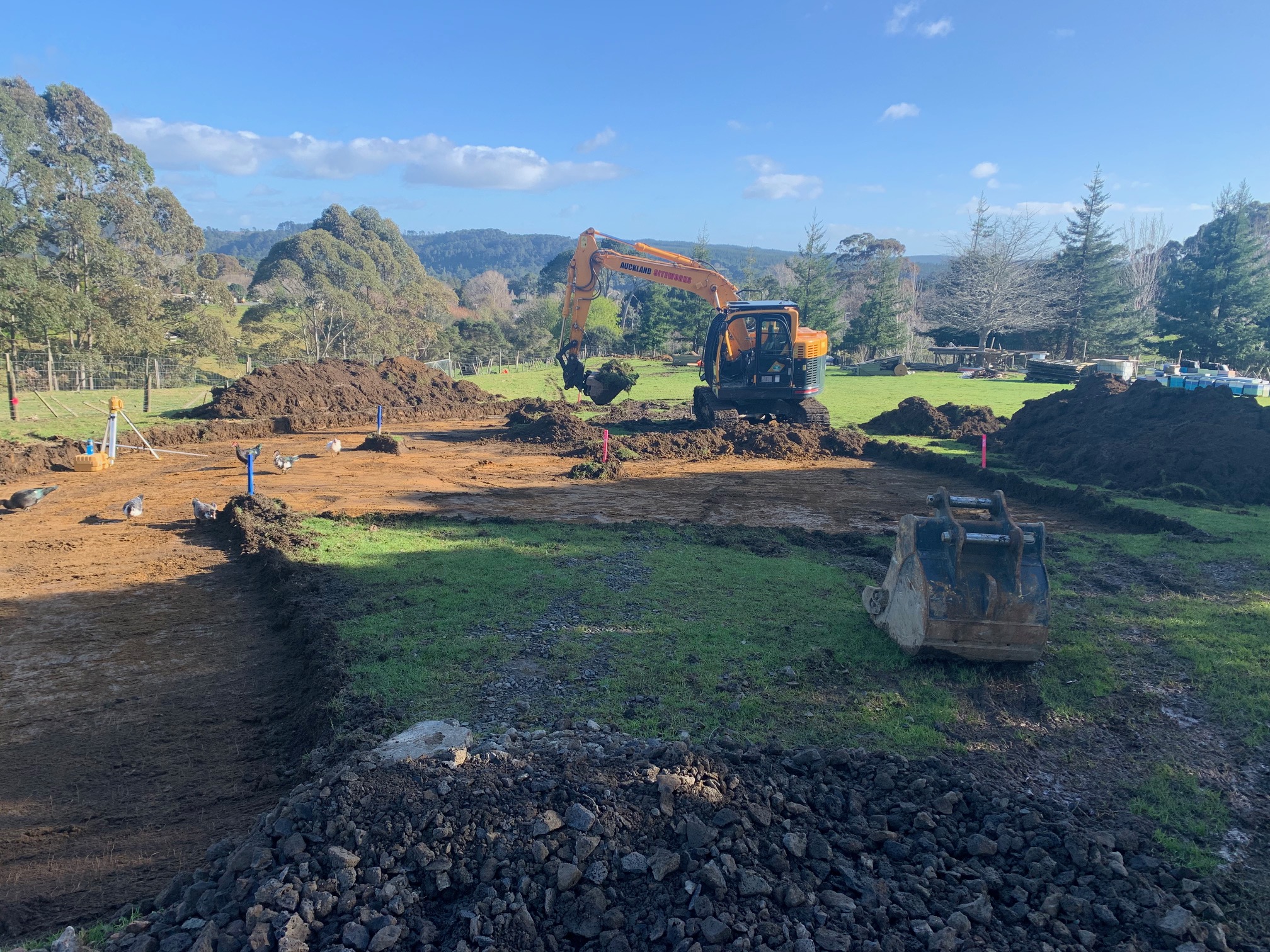 Landscaping Services in Warkworth and Auckland
At Auckland Siteworks, we can help with any landscaping project in Warkworth or anywhere else in Auckland, large or small, commercial or residential. We have extensive experience delivering plans created by landscape architects as well as helping individuals and organisations develop a design for their outside spaces.
The vehicles and equipment in our fleet mean we can handle any landscaping project, including where there are access issues or where there is limited space to work. So, if you need earth moved, a pond or swimming pool created, or any other landscaping requirements, get in touch.
Retaining Walls in Warkworth and Auckland
The building of retaining walls is a core service that we offer here at Auckland Siteworks. We build structurally secure retaining walls as well as design features, and we have experience using a range of methods and materials depending on the project and what you want to achieve.
When you hire us, we'll look after all parts of the job as we have all the necessary skills and equipment in-house. Get a quote today.
Subdivisions in Warkworth and Auckland
If you need help creating subdivisions on your property in Warkworth or Auckland, get in touch with us. We are available for small projects, such as splitting a single section into two, or we can help with a larger project. We can handle all aspects of the work as well, including earthworks, house cuts, site clearance, and roading.