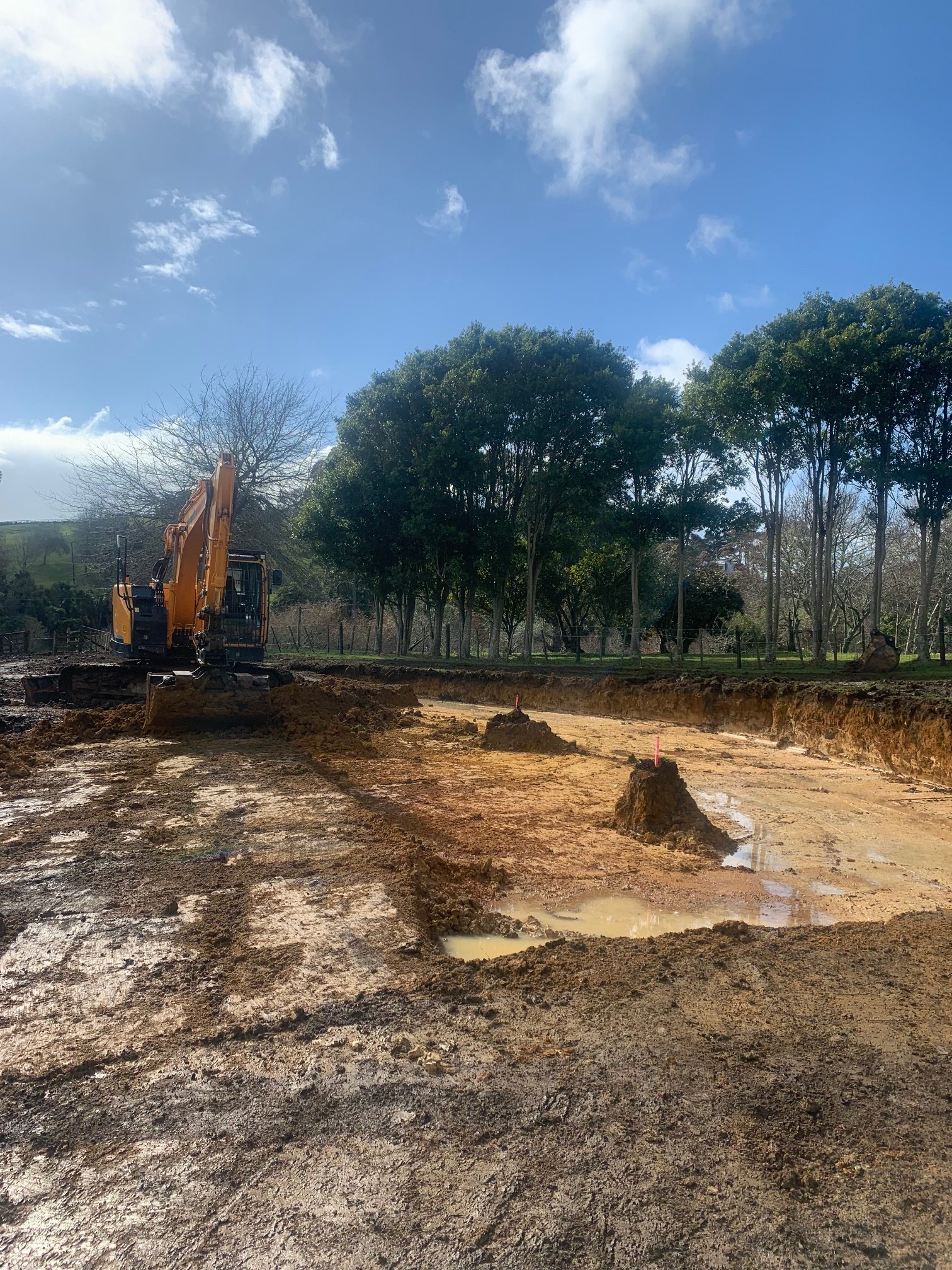 Excavation and Earthworks Contractors in Auckland
If you need earth moved, removed, or reshaped, get in touch with us at Auckland Siteworks today. We can also help if you need rubble, rocks, or concrete removed from your site, as we are excavation specialists. In fact, whatever earthworks or excavation service you need, we are the contractors in Warkworth and Auckland that you can depend on.
We are fully certified and insured, and we have a highly trained, skilled, and experienced team of operators. Our team is trained on all the equipment and vehicles in our fleet, and they have experience completing a wide range of projects. This includes everything from large roading and construction projects to smaller residential jobs.
Our expertise includes everything from operating mini diggers on renovation projects to large-scale earth moving and excavation projects, including hydro excavation, with our services available at our base location in Warkworth and anywhere else in Auckland. Get in touch today to get a quote.
Diggers and Excavation Equipment for All Projects
One of our main strengths here at Auckland Siteworks is the quality and size of our fleet. All our vehicles and equipment are modern as we regularly refresh them with newer models. We also make sure our equipment and vehicles are fully maintained, typically exceeding the minimum maintenance and servicing requirements from the manufacturer. This ensures our customers can rely on us when they need us most.
It also means we can meet all your needs for diggers and other excavation equipment, from mini digger hire to the largest excavation machines, with our services available in Warkworth and throughout Auckland, including in West and South Auckland.
If you are in Warkworth, North Shore, or anywhere in Auckland and you need digger or excavator hire, we'll make sure you have a suitable machine at your location at the agreed time. We'll also provide a skilled operator who will complete the project efficiently, safely, and to the highest possible quality standards.
Remember, when you hire from us, you're not just hiring the machine. You are also hiring a skilled operator who will complete the work according to any requirements that you set.
Here's what you can expect when you choose us at Auckland Siteworks for digger and excavator hire in Warkworth and Auckland:
Competitive prices – we'll provide you with a customised quote based on the type and size of job, and the specific equipment and vehicles that we will need to supply. The quote will be competitive to ensure you get the lowest possible price.
Reliability – there is nothing worse than booking excavation or earth moving services only to be let down by a contractor who doesn't turn up on time. Or who doesn't turn up at all! At Auckland Siteworks, we know the earthworks and earth moving services that we provide are central to moving your project to the next stage, so we'll turn up when we say we will.
Quality workmanship – the work we complete on your project will be done according to all industry best practice standards. You can expect a quality result every time.